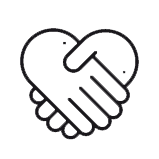 Automate your company's complex operations, with the best CRM software systems, narrowed down for you that best fit your unique needs. 
With the combination of CRM, we enable a business to deepen its relationship with customer, service users, partners, suppliers, and colleagues.
We guide the growth of your business with CRM services that transform initiatives to increase sales, boost productivity, and improve customer service. It enables employees to create, assign, and manage requests made by customers – while reducing operational cost and increasing time-to-market.
A few namely benefits of associating CRM with your business would be – 
Building up a contact management

Cross-team collaboration and communication

High level of productivity

Empowered sales management

Accurate sales forecasting

Reliable reporting and analytics

Upgraded sales metrics

Increased customer satisfaction and retention

Boosted marketing ROI

Enriched products and services
CRM according to the aspects could be divided into Process, Technology and Strategy! 
Process
Nurturing the newly built relations and managing the previously built ones, is an important and crucial aspect of CRM
Technology
The CRM could be designed in the cloud or as a software. 
A lot of company's have resorted to developing it in the cloud, making it accessible almost anywhere and everywhere. designed in the cloud or as software. In CRM, you can find teams, reports, and analytics of interactions between organization or company and users. Another, relative term for this would be the Customer Relationship Management solution.
Strategy 
Generating a philosophy of how to build and enhance relations with customers has being a prime point of each business
Working of CRM 
CRM Software records customer contact information such as email phone number, website address, social media profile, sales opportunity, and more.
The Customer Relationship Management software organizes all information to give you complete data of individuals or organizations or companies for the better understanding relationships with customers.
It improves CRM by creating a helicopter view of the customer capturing their interfaces with the business with the primary goal- better conversations with customers.
You can view everything in one dashboard – a simple, customizable place that can tell you all customer history, the status of orders, tickets, service issues, and more.